Witnesses to Hope has traditionally been a bi-monthly event for women, consisting of a talk, followed by dessert and plenty of fellowship time. (Recordings of the talks are all available here.)
We are reviving Witnesses to Hope. It will be held at Christ the King Catholic Church. Hopefully it will be livestreamed, in which case, you will find the link here.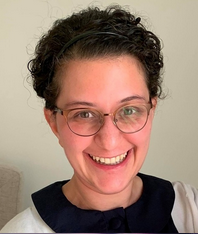 Women of all ages are invited to join the Servants of God's Love on Monday, Feb. 22, for Witnesses to Hope. We will meet in the Worship Space beginning at 7 pm. There will be a testimony by Sr. Lisa Zelfa, SGL, followed by Adoration and contemplative music until 8:30 pm. All women are welcome!
Co-sponsored by the Servants of God's Love and Christ the King.